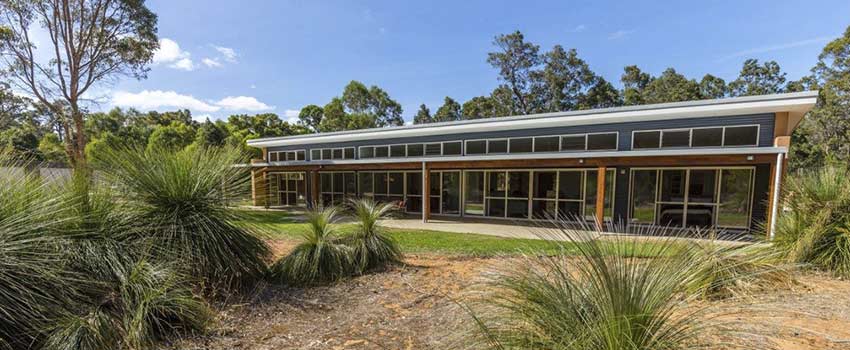 Custom New Homes
As an award winning company with over 25 years of experience in the construction industry, we have been neck deep in everything the building industry can throw at you for a very long time and we use all that knowledge and expertise to transform your vision into a custom new home.
Regardless of what your vision for your new home is, together we will work through your plans and their alignment with your budget, as well as lifestyle wants and needs. We will hold your project in our hands in its entirety, managing everything from council approvals to materials and trades all the way through to handover and post construction support.
First class project management ensures a stress free and rewarding building experience. Don't let the custom new home of your dreams remain a dream, contact us now to find out how we can help bring it to life.
Getting Started
When you're ready to get started, we invite you to meet face-to-face with us to discuss your project. Below is an outline of our process to help you see the road ahead more clearly.
Design Discussion: Sit down with one of the 33 South Team to discuss your wants and needs. We may look at existing plans for inspiration or start with a complete blank canvas or design you have been working on. Don't be concerned about your drawing ability, if the concept is there we can work with you. Budget, lifestyle, function and solar passive design are all considerations here. For a small investment, initial concept plans can now be drafted by one of our design draftees.
Design Concept: Next time we meet it is time to review the initial concept plans and make any changes if necessary. Included with your plans you will receive 3D drawings of the elevations to help you visualise how we will be turning your ideas into reality.
Quotation Documentation: A full comprehensive quote and specification document can now be prepared. Your quote will outline all project inclusions in a detailed materials list, so you know exactly what you will be getting - no hidden surprises!
Contracts: After approval of the quote, an HIA Building Contract will be prepared in conjunction with working drawings, engineering and a 6-star energy rating - now your building plans are ready for pre-certification by our private building surveyor and prepared for submission to obtain a building licence.
Pre-Start: Now the fun begins! One of our team members will assist you in the selection of all materials and colours for your new home. This stage of the process allows you to get creative and customise your new home to bring your vision to life.
Construction: All of your hard work is now complete - time to just sit back and let us take care of the building process while you enjoy seeing your new home coming to life!
Handover: Finally the exciting day arrives when you receive the keys to your new home! At your handover, you will receive a folder with the latest drawings, addenda and colour selections, along with any warranty information.
Builders Q&A Session
Why not join us in free 1-hour Builders Q&A Session where you'll have the opportunity to gain valuable advice and information direct from an experienced builder.
You can expect a relaxed discussion on design ideas to suit your lifestyle, your property and building requirements, block orientation, advice on budget and an overview of the custom build process.
This is a complimentary service - there are no fees or obligations.
Simply click the button below to request your free Builders Q&A Session and we will be in touch soon.
REQUEST FREE SESSION HERE